It's been almost a month of not racing and just doing some secret training before Nationals. Well I must say I was lacking some race legs at Nationals, because it was the worst National's race for me. A Lesson learned, mistakes will be made. This means my coach and I will heading back to the drawing board, to figure out were the mistakes were made and how not make the same one again.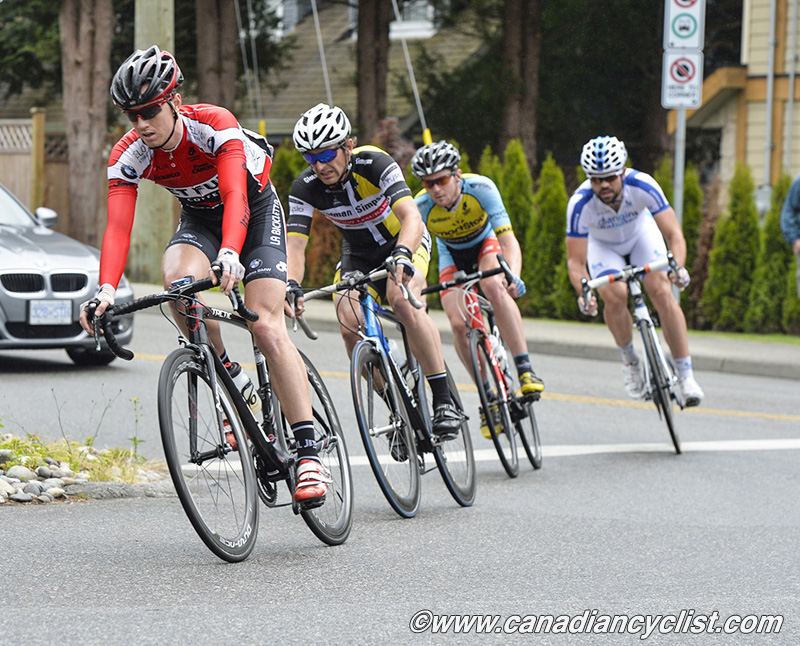 I'm now back out in British Columbia for the second year in a row to compete in BC Superweek. With two days completed already I've felt the racing legs are coming back around and are starting to ignite just in time for the UCI 1.2 Tour of Delta. This is the second year for the Tour of Delta using this 11km circuit. This circuit honestly felt like I was back in Belgium racing again with the weather pouring raining. The circuit insists of twists and turns, up and down, in and out of the neighbourhood. With each team limited to six riders. It becomes very hard for one or two teams to really control the field, it then becomes a very tactical race compared to your standard one day classic.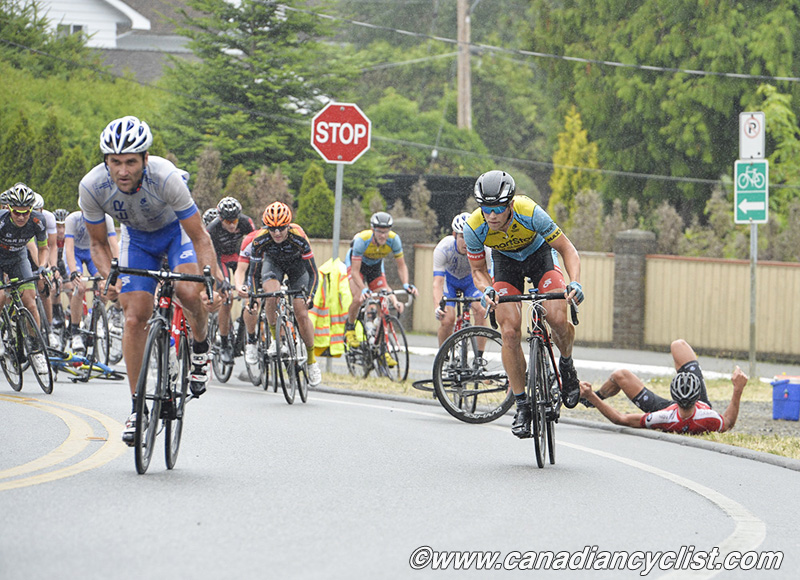 Within last year's race the day's breakaway stayed away to win the race. I believed that there was a very high chance of that happening again this year. So I set my sights on going with the early moves. I followed quite a few attacks thru out the day, making the lead splits or bridging across to any large splits that looked dangerous. The race became a rollercoaster like with small, medium, and large breaks going away and coming back. None of the splits ever got any serious time on the field until a nine man group got a away in the final couple laps and stayed away with Jesse Anthony taking the win.
One of many splits!
A lesson learned once more. Even when I feel good I should be care how many bullets you use. Sooner or later it'll hit you like a sack of potatoes, and maybe I would have made the winning move if I conserved throughout the race. But that's bike racing you got to take a gamble and either it pays off or it doesn't!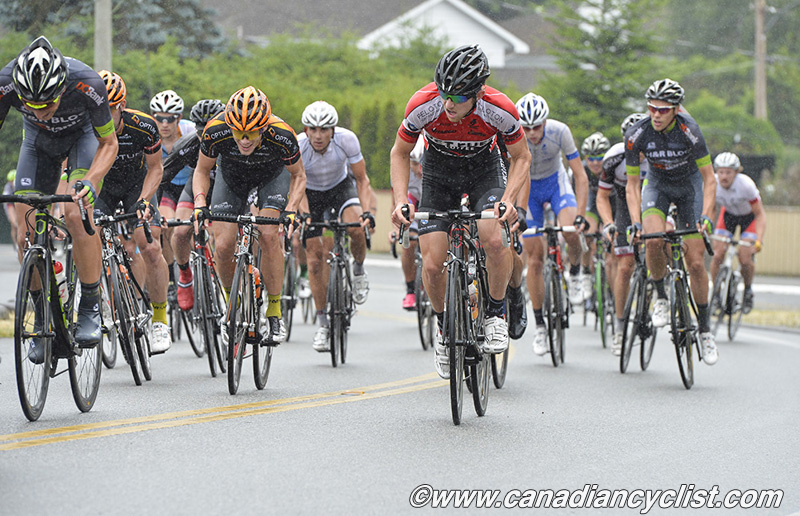 Photo Credits: Canadiancyclist.com